World AIDS Marathon - 2014

In 2014, the 9th annual World AIDS Marathon was held again in Kisumu on World AIDS Day (December 1st). The Event was sponsored by the Richard M. Brodsky Foundation and Kisumu World AIDS Marathon Group.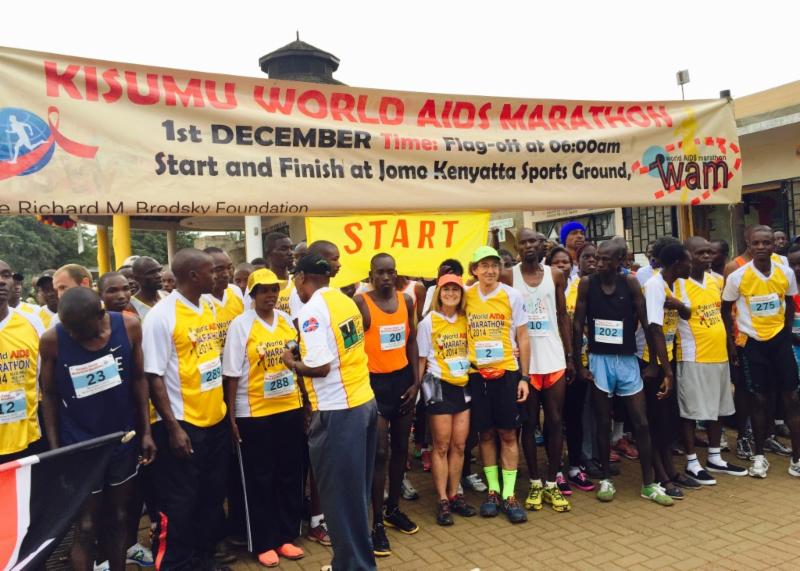 Start line of the 2014 WAM
The Richard M. Brodsky Foundation sponsored 3 orphan dinner dances for 850 Kenyan orphans on November 28, 29 and 30, 2014. 255+/- orphans were examined and treated at these festive dinners by Dr. Richard Sartori of Garden City Pediatrics, Dr. Alex Hyppolite of Manhattan, Dr. Julian Howard of Australia, Dr. Joshua Muga of Nyanza Province, and Dr. Benson Bonyo of Bonyo's Kenya Mission and his team of doctors accompanying him. The medicine was donated by Dr. Sartori. and by Winam Chemists.
75% of the kids had intestinal parasites. The cure is one chewable tablet and another tablet in two weeks
75% had malaria and the cure is a 3 day treatment; one or two pills a day depending on the age and weight of the child.
80% had skin lesions, tinea, which is a fungal rash. The rash is treated with a cream and the child is sent home with the cream and is instructed to apply the cream twice a day until the rash is gone.
less than 5% had asthma
The above percentages are based on Dr. Sartori's examining 60 children. That would equate to 192 children having parasites and 192 children having malaria, obviously some of the children had both malaria and parasites. Dr. Sartori said, Dr. Sartori said, 25% of the children having malaria would die without the lifesaving medicine we provided, while 20% of the children having parasites would die without the medicine they needed. If you do the math that equates to 86 children who would die without the medicine they need. Sadly, most of these children do not receive medical help during the year which is probably why, according to UNICEF, one child in 7 will die before their 5th birthday.
With your help, the Richard M. Brodsky Foundation is seeking to improve the quality of life of Kenyan children and substantially reduce the number of Kenyan children dying. You're invited to dine and dance with the Kenyan orphans, spot a lion, and participate in the World AIDS Marathon by viewing the photos on this page. Please also consider donating using the link to the left.
Registrants (non-Kenyans) who paid the $130 registration fee for the 2014 Kisumu, Kenya World AIDS Marathon dined and danced with Kenyan orphans at 3 orphan dinner dances which also included round trip transportation from Kisumu to the orphan dinner dances + free admission to Impala Park. The park does charge $25 for foreigners even doctors who are saving the lives of the orphans. We do have a meeting scheduled to see if we can get the fee for doctors and medical volunteers waived next year.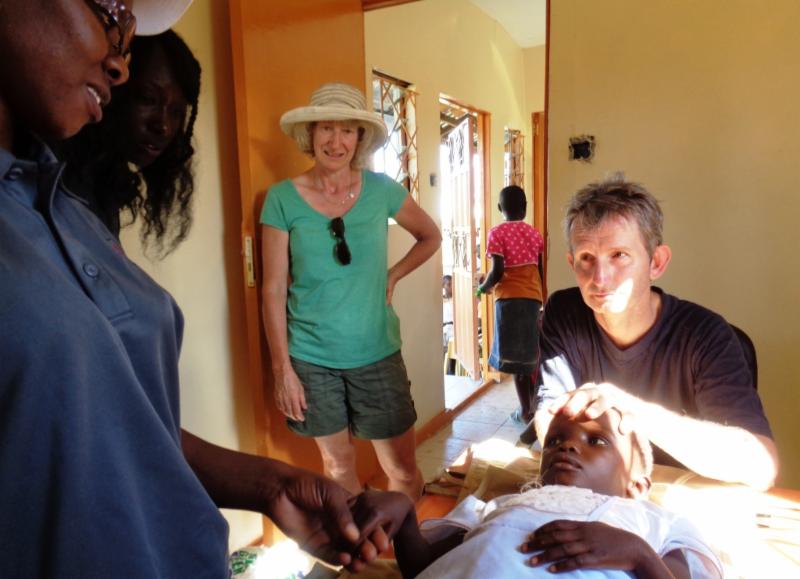 Dr. Julian Harris of Australia examined and treated orphans at all 3 orphan dinner dances.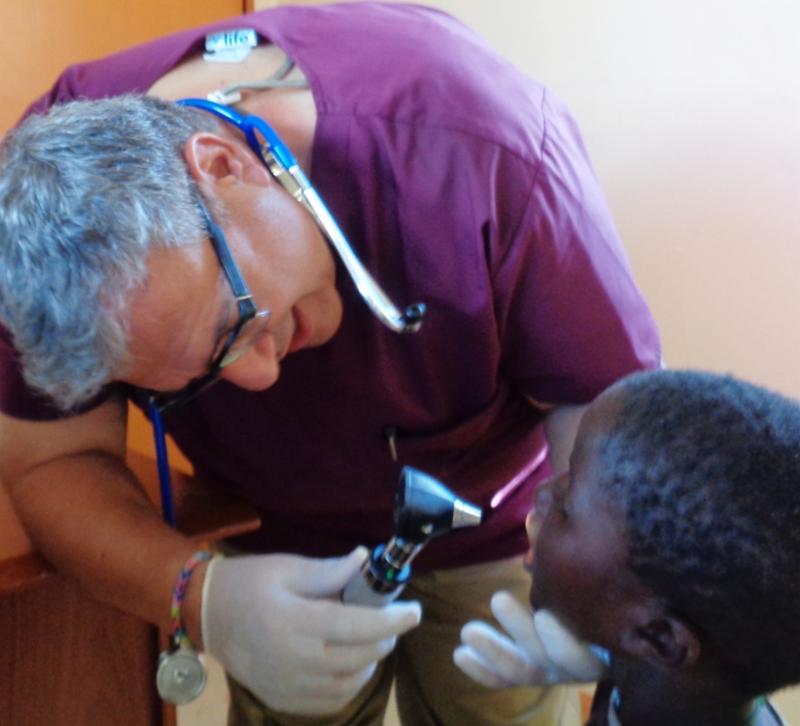 Dr. Richard Sartori also examined orphans at the first two orphan dinner dances but missed the 3rd (and running in the Marathon itself) when he returned early to America on hearing the tragic news of his brother's death.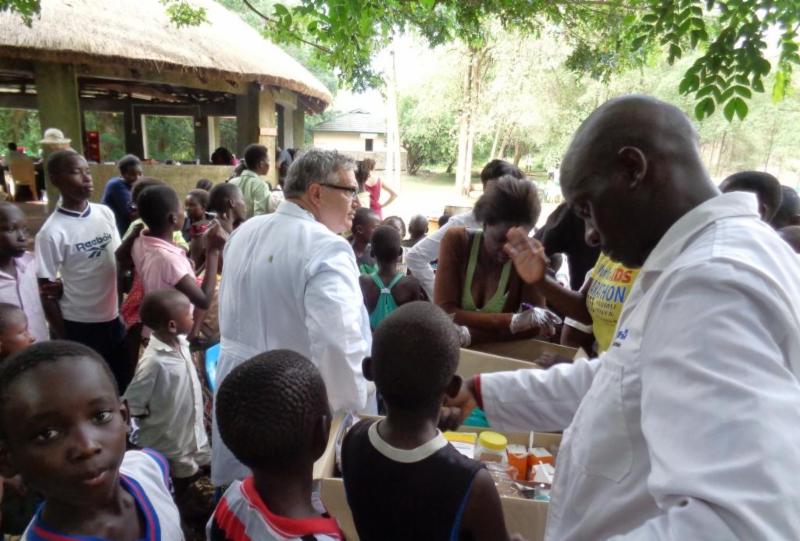 Dr. Richard Sartori and Dr. Joshua Muga, of Nyanza Province, examined and treated children at Impala Park on November 29, 2014. The 270 children, some are orphans, came from neighboring villages near Impala Park. The Event was very well organized by Oron Isaac. The children dined and danced in a parklike setting overlooking Lake Victoria. Impalas and zebras roamed freely in the park.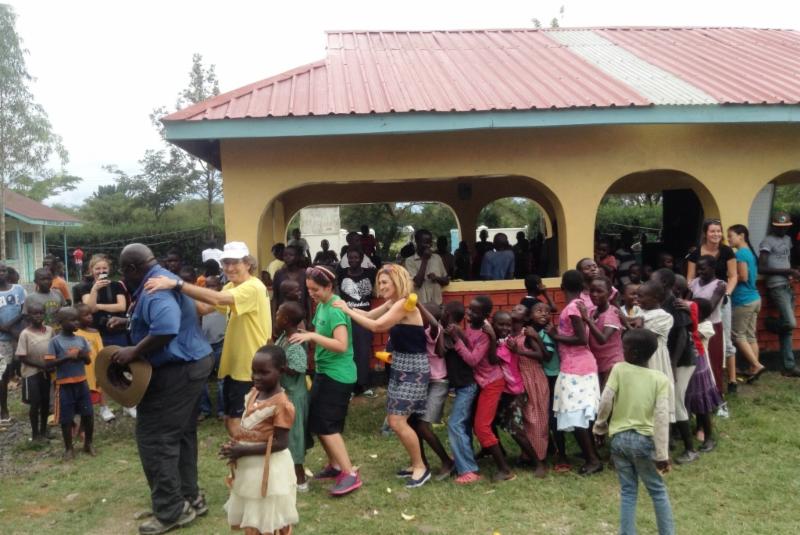 200 orphans dined and danced at Mama Pilista Bonyo Memorial Health Center in Masara, Kenya on November 30, 2014. Dr. Bensen Bonyo, featured in his trademark hat established the facility which provides free medical care including delivering babies for families which cannot afford medical care. We even got to see a one-day old baby during our visit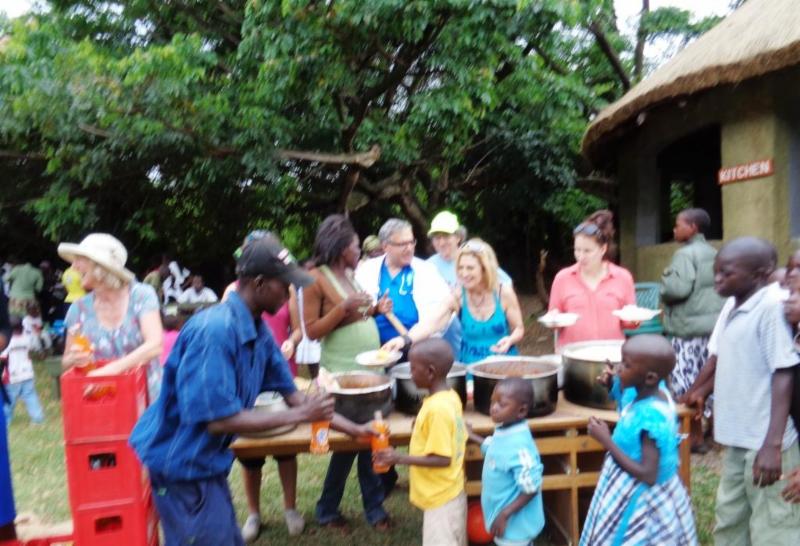 Impala Park, left to right: Sue Murray of Australia, Mercy Abala (a medical volunteer), Dr. Richard L. Sartori, Richard and Jodi Brodsky, and Caitlin Murray Howard (daughter of Sue Murray and Dr. Julian Howard). Oron Isaac organized the Event.
| | |
| --- | --- |
| Dancing with the orphans at Impala Park. | Boys balancing on a tree. |
| One of many trails at Impala Park | Sorry Jodi, we can't bring one home, but we did bring home some animal wood sculptures which will be raffle prizes at the December 13th benefit concert, in Woodmere, Long Island, for the Richard M. Brodsky Foundation. |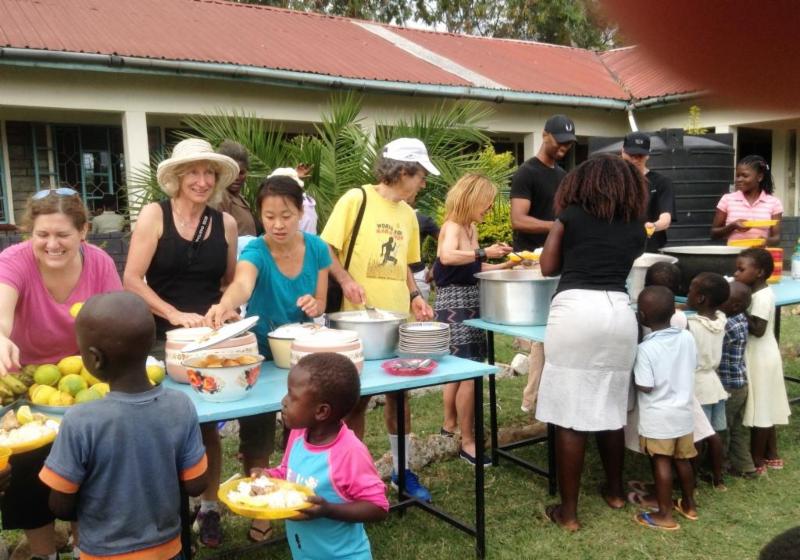 Mama Pilista Bonyo Memorial Health Center in Masara, Kenya. Left to right, a volunteer, Sue Murray, Shuen Chai. Richard & Jodi Brodsky, Dr. Alex Hyppolite, and Russ McMahon. Sue, Sheun, Richard, Jodi, Dr. Hyppolite and Russ all completed the marathon or half marathon. The Health Center was founded by Dr. Bonyo to honor his mother, Mama Pilista. The Center offers free medical care to people who cannot afford to pay.
| | |
| --- | --- |
| A team of doctors headed up by Dr. Bonyo are examining the orphans. | Celebrating life. |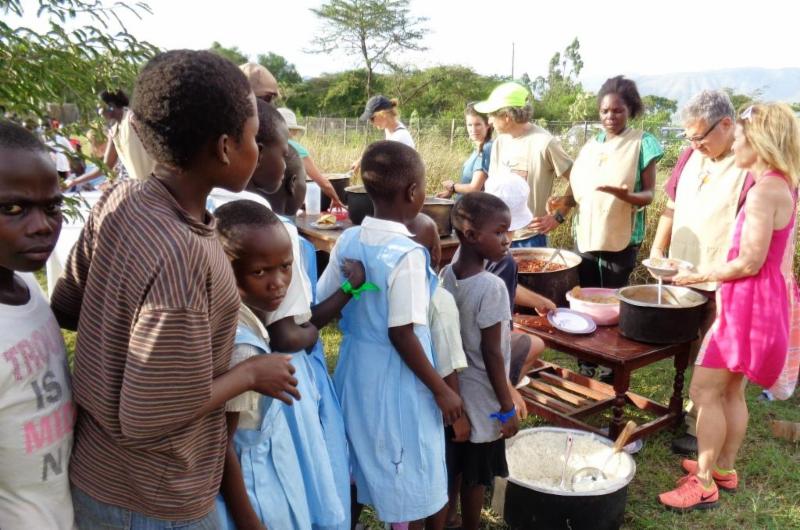 Amilo Village, orphan dinner dance for 380 orphans supported by the Alice Visionary Foundation Project headed up by Beldina Opiyo-Omolo. Pictured right to left: Jodi Brodsky, Dr.Richard L. Sartori, Mercy Abala (a medical volunteer), Richard Brodsky, Caitlin Murray Howard and Victoria Denies (GlaxoSmithKline volunteer at OGRA Foundation).
| | |
| --- | --- |
| Dancing! | Fun! |
| More dancing! | Still more fun! |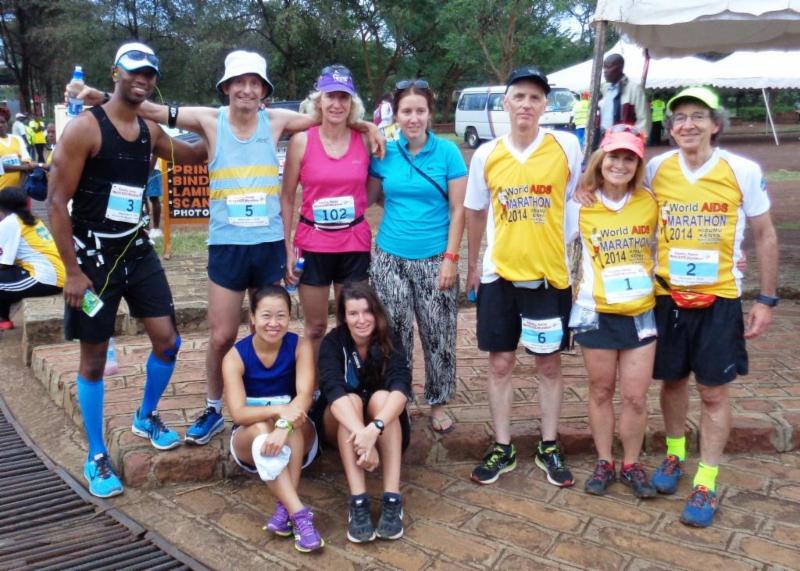 WE ARE THE CHAMPIONS OF THE WORLD! well, maybe not as runners, but as non-Kenyans we ran our fastest to keep up with the Kenyans and considering the rough terrain of the course, high altitude, temperatures in the 80 degree Fahrenheit range and running on some congested roads alongside many trucks, we all finished the full marathon in competitive times. From right to left (standing) our times: Richard Brodsky 04:34:01, Jodi Brodsky 05:10:11, Russ McMahon 04:59:10, Caitlin Murray Howard, Sue Murray (half marathon finished in 4th place out of 21 runners) 02:15:12, Julian Howard 04:39:26, and Alex Hyppolite 04:23:45. From right to left (seated) Bronte Murray and Shuen Chai 04:59:09.
| | |
| --- | --- |
| Race director Joseph Ochieng giving out a few final directions at the start of the marathon. | Richard Brodsky finishing the marathon with a PR! |
| Alie Eleveld escorting Mama Sarah out of Jomo Kenyatta Sports Ground. The Richard M.Brodsky Foundation raises $1,000 in prize money and Mama Sarah gives the money out every year | start of the 2014 World AIDS Marathon |

Click on any photo to enlarge
Participants, sponsors and volunteers came from 13 countries: United States, Belgium, Germany, the Netherlands, Denmark, Sweden, China, Japan, India, Australia, Tanzania, Uganda and Kenya. 321 runners and walkers registered for the World AIDS Marathon, half marathon and half marathon relays, 300 volunteers supported the Event, 300 children participated in the childrens walk. You can view a full set of the 2014 WAM Race Results.

The top placed runners are as follows:

- Marathon male: Stanley Kipketer 2:11:13
- Marathon female: Monica Kepkurgat 3:04:18
- Half marathon male: Fanuel Mkong 59:54
- Half marathon female: Cheruto Monica 1:46:19
- Marathon male disabled: Pascal Otieno 2:47:12
- Half Marathon male disabled: Michael Odingo 1:24:11
- Half marathon female disabled: Beatrice Achieng 2:05:03
- Relay race: Team of Michael Kipyego 1:01:20
We do not have the numbers now for people who tested for HIV and men who received referrals for circumcisions.
Some of the groups that did AIDS testing include Omega Foundation, Society for Women and AIDS in Kenya, Family Health Options Kenya, Aga Khan Hospital and K.U.A.P. (St. Nicholas's Church). Two groups reported testing 212 people for HIV.
For me, Richard Brodsky, it was a PR for a World AIDS Marathon and I finished in 04:34:01. I still believe that people, even people living with HIV and cancer can reverse their aging process if they lead a healthy lifestyle and have access to doctors and medicine. Sadly, this is not possible in Africa as there is too much malaria, tuberculosis, poverty and a lack of doctors and medicine, clean drinking water and an adaquate supply of nutritious food.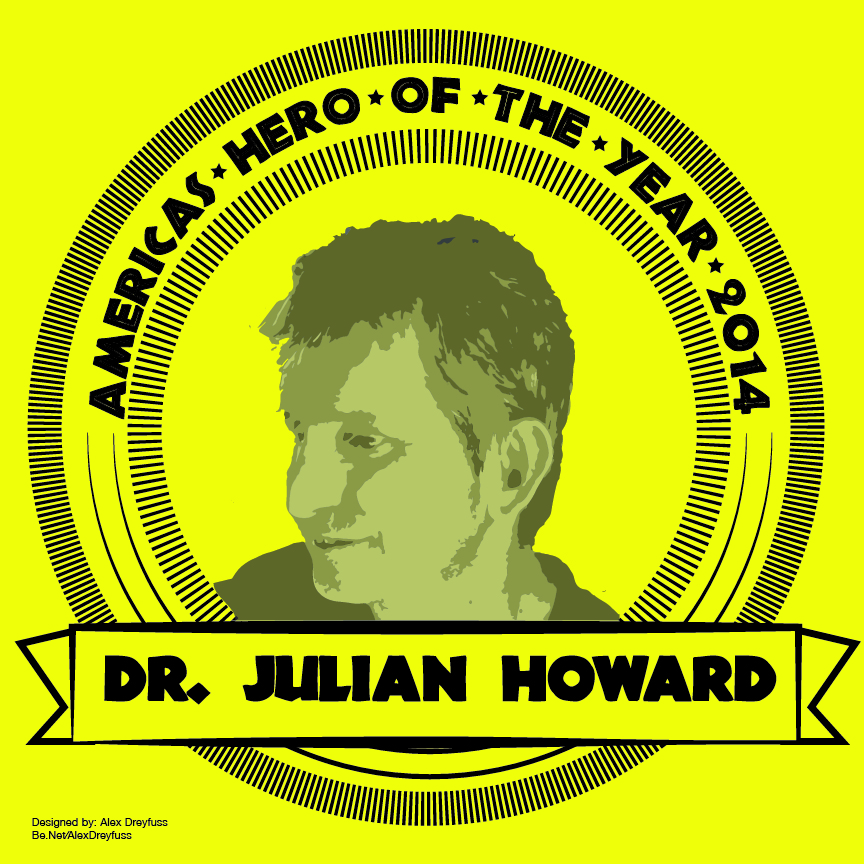 BSc Ost, MSc Paed Ost
Dr. Julian Howard is AMERICA'S HERO OF THE YEAR for 2014 due to his commitment to improving and saving the lives of Kenyan orphans. Dr. Howard made a decision to run the marathon while his partner, Sue Murray ran the half marathon. Their children and niece accompanied them to Kisumu, Kenya and they all volunteered at the orphan dinner dances while Dr. Howard examined the orphans. It was at the orphan dinner dance at Impala Park that two women approached Dr. Howard and practically demanded that they were promised their children would be cured by the visiting doctors on November 29, 2015 at Kisumu Impala Park. The statement from these two women came as we were leaving the park and all the medicine had been packed. Doctor Howard then contacted Oron Isaac, the organizer of the orphan dinner dance, and me, and asked how much money would be needed for the two children to have lifesaving medical care for their neurological, debilitating illnesses. It was determined the medical cost would be $600 for the two children. Naturally, there would be additional costs such as transportation and making sure the children had nutritious food. Dr. Howard reached out to donors in Australia, America and Kenya and to date has raised over $1,000.
| | | |
| --- | --- | --- |
| Dr. Howard examining an orphan in Amilo Village on November 28, 2014 | Dr. Julian Howard collected hundreds of pairs of shoes from donors in Australia and personally fitted many of the children at all 3 orphan dinner dances | Dr. Julian Howard's presence is still being felt in Kenya by two mothers who have toddlers with life-threatening-debilitating-neurological problems. Through an International fundraising effort, Dr. Julian Howard has raised over $1,000 to cover the medical costs for these children. |
Not only did Dr. Howard examine and treat orphans at 3 orphan dinner dances, his group of donors raised enough money to co-sponsor an orphan dinner dance. He also organized a shoe collection in Australia and brought hundreds of pairs of shoes to Kenya for many children who never owned a pair of shoes. For all the above reasons, Dr. Julian Howard is unquestionably AMERICA'S HERO OF THE YEAR FOR 2014.

Dr. Benson Bonyo - Dr. Bonyo speaking to the children about how to stay healthy and encouraging them to study and get good grades. Anything is possible in life. Dr. Bonyo had Kenyans who believed in him and made sure he always had the funds to receive a first-rate education and today he has a medical practice in Akron, Ohio. He visits Kenya 3 – 4 times every year to make sure his health clinic is running smoothly and is constantly upgrading the facility.

Dr. Benson Bonyo sponsored an orphan dinner dance at Mama Pilista Bonyo's Memorial Health Center for 200 children on November 30, 2014 and provided teams of doctors to examine and treat the orphans + he provided round trip transportation for 13 people (volunteers and marathon runners) to his Health Center which saved the Richard M. Brodsky Foundation $200.


Dr. Richard L. Sartori

Dr. Richard L. Sartori examining and treating one of the 222 Kenyan orphans since 2011. Dr. Sartori has also provided the life-saving medicine every year.

Dr. Richard Sartori provided medicine for all 3 orphan dinner dances for the 4th straight year and examined orphans at two orphan dinner dances. Sadly, Dr. Sartori had to leave early due to his brother's untimely passing.



Jodi Brodsky

Thank you for always being there for me

Jodi makes it possible for the Richard M. Brodsky Foundation to continue its work. Besides working fulltime for NIKE, Jodi is as equally passionate about running and saving and improving the lives of Kenyan orphans as I am. I could not make these exhausting/humanitarian trips to Kenya without Jodi by my side.
AMERICA'S CO-HEROES OF THE YEAR for 2014 are Dr. Benson Bonyo, Dr. Richard L. Sartori and Jodi Brodsky.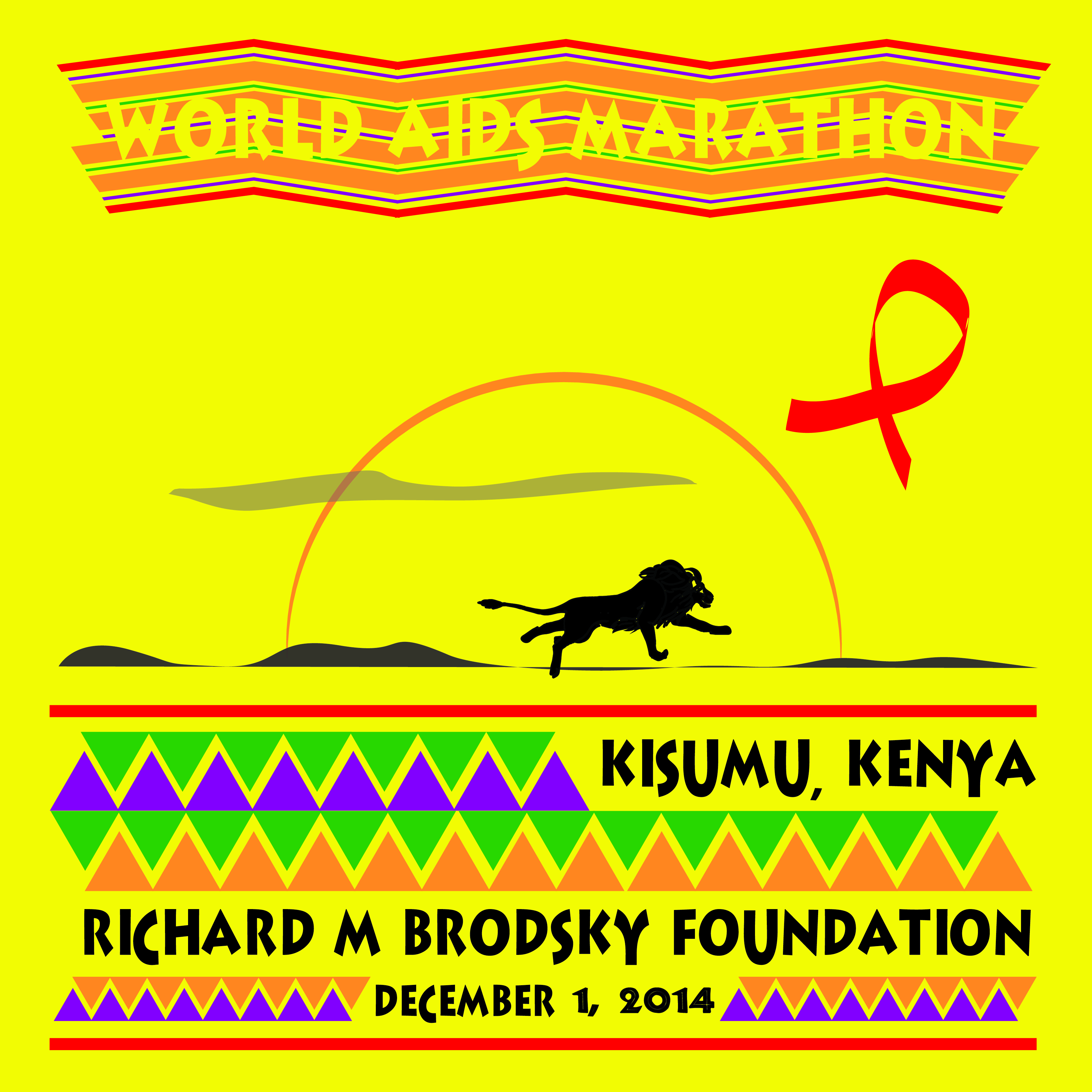 2014 T-Shirt Design by Alex Dreyfuss (be.net/alexdreyfuss)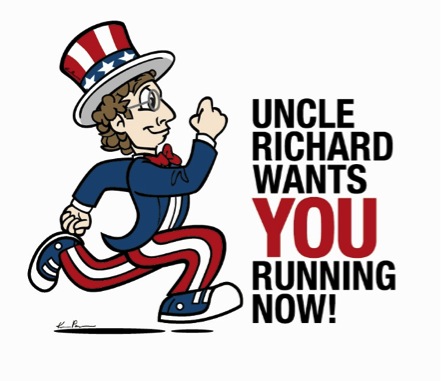 Donations Can still be made:-
www.worldaidsmarathon.com or by mailing a check to:
The Richard M. Brodsky Foundation
1247 Mara Court
Atlantic Beach, NY 11509

***
The Richard M. Brodsky Foundation, Inc. is a registered 501(c) (3) public charity.
(c)2005 Richard M. Brodsky Foundation
The World AIDS Marathon and its logo are trademarks. All Rights Reserved.